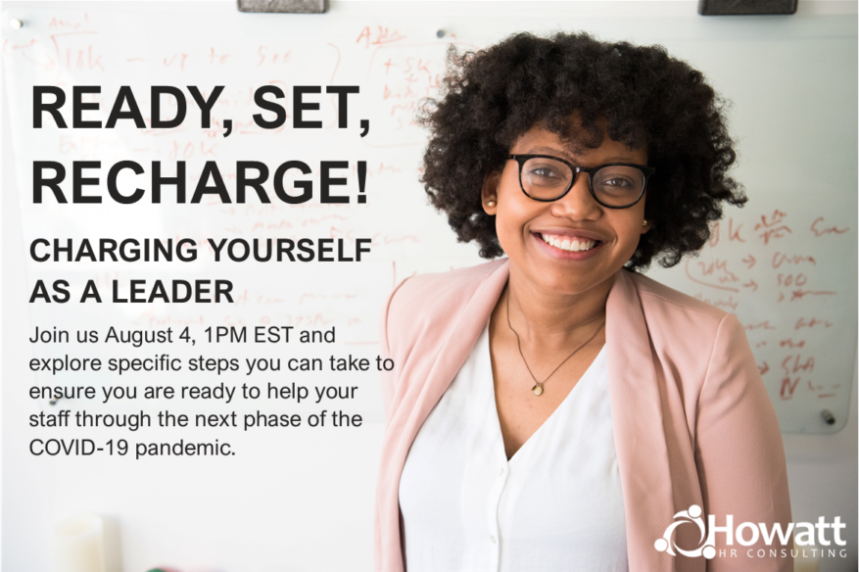 Ready, Set, Recharge: Charging Yourself as a Leader
This 90-minute session, designed for organizational leaders, sets the stage for return to the workplace as we begin to exit COVID-19 pandemic restrictions. You will explore specific steps that you can take to ensure that you are ready to help your staff through this next phase of the COVID-19 pandemic. You will also learn the importance of considering how full or employ your own battery might be and helps you identify ways in which you can charge your own energy so that you are ready to support your staff.
Objectives:
• Explore how our mental health has been impacted as a result of COVID-19.
• Discover six steps you can take to care for yourself as a leader to recharge your battery.
• Develop a deeper understanding of the factors that will support positive mental health and wellbeing for your employees
• Identify specific steps you can take as a leader to set the stage for healthy and safe return to the workplace.