Leadership Learning Series
Virtual Training to Enhance Leadership Skills
HowattHR provides organizations with strategies, tools, and training for creating psychologically safe workplaces. Under our suite of training for leaders to support them to be psychologically safe leaders the below five tactical leadership skills bundle is designed to target some of the common challenges our clients are asking for support. These micro courses have been developed to provide leaders with applied skills that can be us leverage to be a protective factor. Protective factors are intentional actions leaders can do that facilitate the employee's experience.
This series will provide foundational information on:
The below courses can be purchased individually or as a bundle. Each course includes 15 minutes of pre-work, as well as post-work to assist them in applying the learnings.
Book a Webinar Now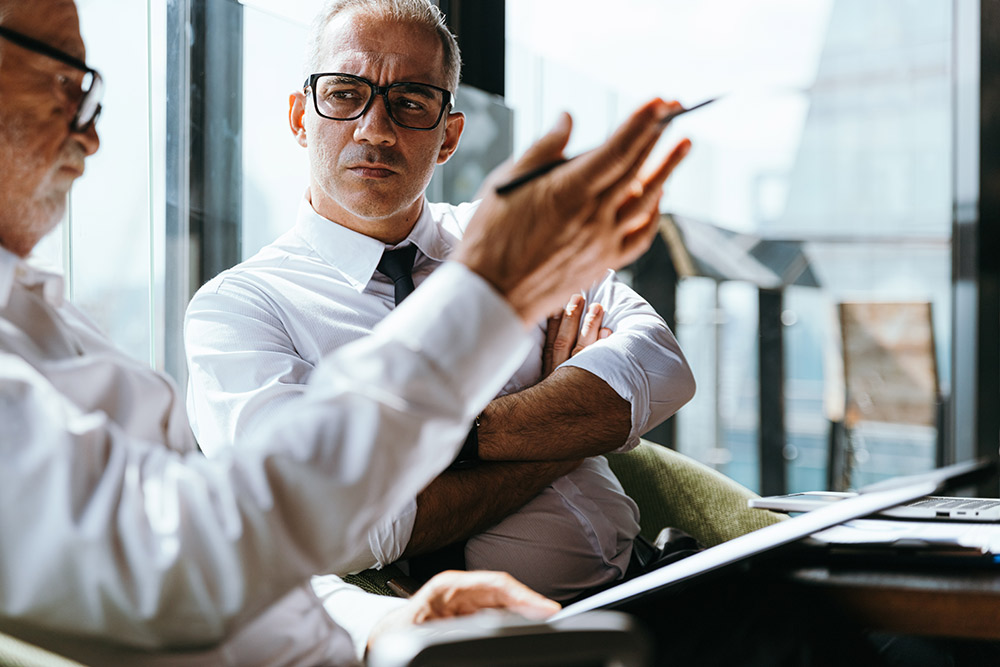 SELF CARE:
THE NUMBER ONE PROTECTIVE FACTOR
The most important thing a leader can do for themselves, organization and reports is being able to regulate their emotions and maintain their emotional wellbeing. Stigma can be a barrier to asking for help it also can be a barrier to get leader to engage in self-care. Forbes reported that Nearly 60% of leaders reported they feel used up at the end of the workday. 84 percent of workers say poorly trained people leaders create a lot of unnecessary work and stress. The reality is leaders who are experiencing unpleasant emotions and stress are more prone to be reactive, short, and irritable. Leaders who are stress and feel overwhelmed often are not in tune with how their emotional wake can impact others. The fact is mental health (i.e., behavioural health) a pillar for self -care is not intuitive it is a trainable skill. Self-care is leaders' ability to mitigate their risk for mental harm and to promote their mental health. A leader's environment can contribute or take away from a leader's overall well-being. The last line of defense for a leader is their personal psychological protection (PPP).
Dr. Bill Howatt will provide leaders with a framework for leadership self-care. The framework provides practical guidance for what and how leaders can improve or maintain their emotional well-being. Leaders who discover how to flourish are more prepared to cope with constant challenges, stress and change than leaders who are languishing. Leaders who learn how to self-regulate their emotions, cope with stress through adopting self -care daily practices that promote their mental health are more likely to show each day ready to meet the demands of the day.
Learning Objectives:
Understand the difference between mental illness, mental injury, and mental health.
Discover factors that will impact a leader's ability to regulate their emotions.
Explore mental fitness micro decisions and behaviors leader can do daily to facilitate their self-care.
Define an action plan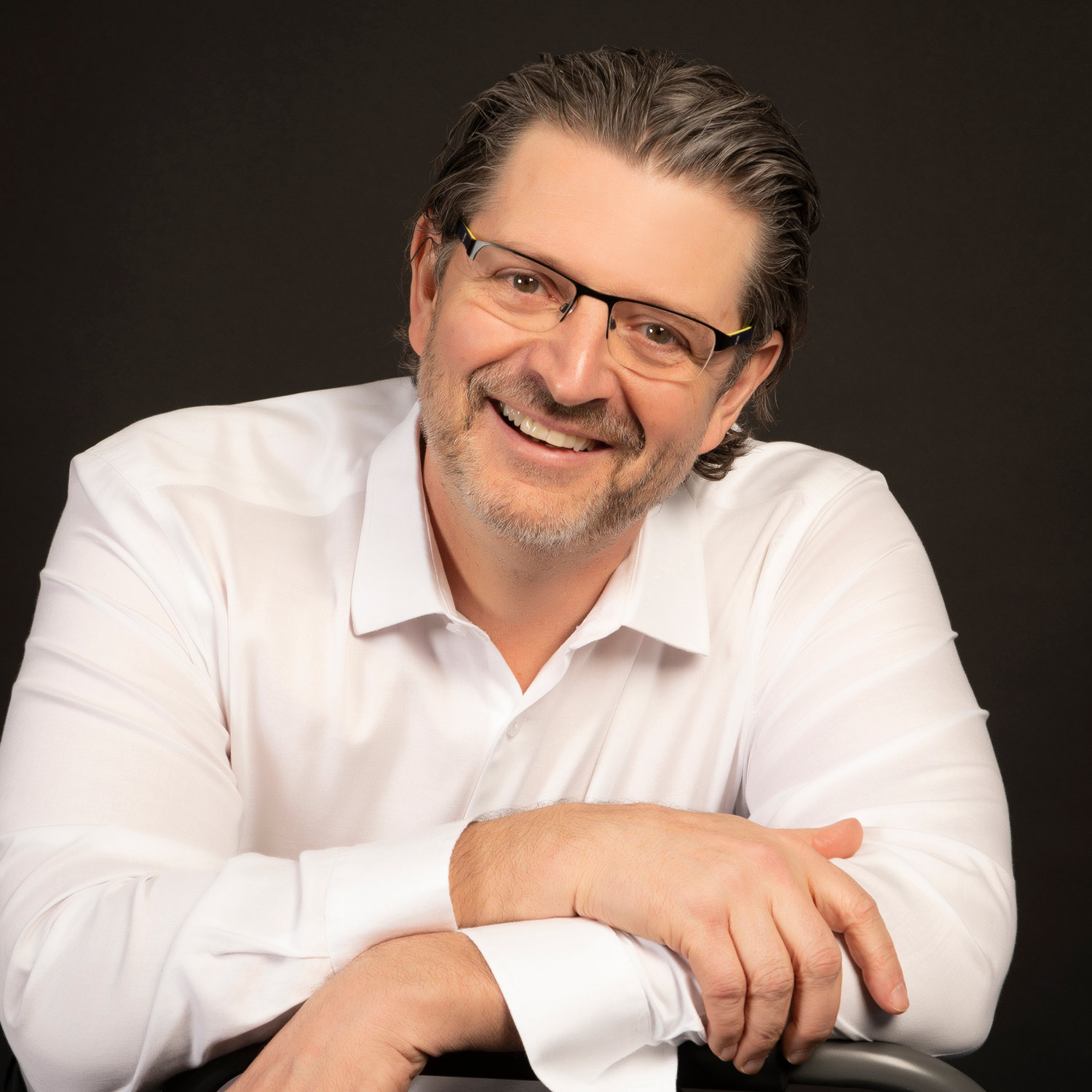 If you would like Dr. Bill Howatt to deliver one of these sessions as a keynote for your event, please get in touch!
* Dr. Howatt's rate is different than our standard pricing and can be provided upon request.
Book a Webinar Now
LEADING REMOTELY:
TIPS FOR MANAGING HYBRID TEAMS IN THE NEW WORLD OF WORK
The pandemic has changed how organizations think about and organize work. This has resulted in nearly 50% of the workforce working from home at least some portion of the time. This new paradigm makes it more challenging for leaders to facilitate both causal and formal interactions. Both are required to build and maintain psychologically safe relationships between the manager and worker. The purpose of this webinar is to provide leaders with tips on what they can do proactively to facilitate the employees' experience regardless of where they work. However, in the context of a remote worker, it requires more attention, follow-through, and monitoring to ensure the worker's psychological health and safety are secure. Ultimately, employers and leaders can be a protective factor in mitigating mental harm and promoting mental health.
Learning Objectives:
Explore why leaders' self-care is critical for facilitating and supporting workers.
Introduce what is a psychological leader.
Discover how a leader can have a positive impact on hybrid teams.
Examine protective factors that leaders can influence that can reduce mental harm and promote mental harm.
BANISHING BURNOUT:
GUIDANCE FOR LEADERS' SELF-CARE AND EMPLOYEE MENTAL HEALTH
Workplace stress and burnout since the pandemic globally has become a big challenge for workers, leaders, and employers. Some consequences are an increase in employee turn, decline in worker and leader abilities and productivity (i.e., decrease in discretionary effort and increase in presenteeism), an increase in attendance, and STD and LTD disability claims due to mental health. How work is being organized matters because workplace stress kills. 2.8 million workers die each year according to the UN because of how work is facilitated and organized. Dr. Bill Howatt an international expert in workplace mental health will provide leaders with awareness on the link between stress and burnout, and what leaders can do to support themselves and workers to mitigate the risk for mental harm and burnout.
Learning Objectives:
Examine the link between stress and mental injuries /psychological and burnout.
Explore how stress and burnout negatively impact individuals' mental & physical health, and performance.
Discover why leaders' self–care is critical for supporting workers' mental health.
Understand how leaders are a protective factor for mitigating workers' stress and risk for burnout.
RETURN TO WORKPLACE:
DISCOVERING HOW LEADERS CAN BE A PROTECTIVE FACTOR FOR SUPPORTING WORKERS
Some employers are discovering getting some of their workers back to the workplace is more challenging than it was to transitions them to a remote workplace setting. Many factors may trigger workers' anxiety: financial costs (e.g., parking, meals, gas), lifestyle (e.g., commute time and dress expectations), focus (e.g., workplaces can create more informal disruption and people drain (e.g., being in proximity of personality and work styles that are perceived as draining). For some workers, the habit of working remotely provides increased levels of autonomy and flexibility that are valued.
Employers are wise to not assume that this will be an easy transition or welcomed for all workers. The fact is every worker who returns to the workplace may be at a different place concerning motivation. Some may be excited, and others may be fearful. Leaders are tasked with managing workers within a defined operational framework. In some cases, the leader may not have control over the organization's operational requirements and expectations of workers' place of work. Their role is to support their workers and manage a set of defined expectations. Dr. Bill Howatt will provide leaders with how leaders can be a protective factor for assisting their workers to make this transition.
Learning Objectives:
Understand why some workers may be challenged to return to the workplace.
Discover leadership behaviors that can assist workers to make psychologically safe transitions back to the workplace.
Analysis of the phases a worker may go through from resistance change to buying in to change.
Explore how leaders can create a return to workplace plans with their teams using a Plan – Do – Check -Act approach.
Review tactic leaders can facilitate to support worker make the return-to-work transition
MITIGATING WORKERS' JOB DEMAND FRUSTRATIONS:
PRACTICAL PSYCHOLOGICALLY SAFE LEADERSHIP TIPS
The United Nations suggests that 60% of workers rate their job as their primary source of life stress. The world of work is filled with constant uncertainty and change that challenge employers and leaders that ultimately get passed down to employees. Job demand is one common psychosocial stressor that if not properly managed results in workers' increased risk for experiencing psychosocial hazards (stress, fatigue, distraction, and mental errors). When job demand stress is ignored or dismissed it is common for some employees to break down because of these demands that result in these workers being at increased risk for burnout, resignation, loss of productivity (e.g., presenteeism), and sick time/disability.
Many leaders are feeling constant pressure from employer expectations and employees' concerns about how work is being organized. This can leave some leaders asking themselves "what can I do the work must get done." When there is lots of work demand pressure a leader may not be able to control all the WHAT MUST GET DONE but they surely can play a role in HOW WORK WILL GET DONE. Dr. Bill Howatt will provide leaders with some practical tips he has implemented when supporting and leading in the competitive and demanding financial world on Wall Street. Leaders' self–care and commitment to being a psychological safe leader provide the learner with the foundation to take the learning from this short course and to begin to apply them.
Learning Objectives:
Understanding the physiological link between job demand and worker health.
Exploring how the leader's mindset and level of engagement impact worker job demand experiences.
Recognizing what job demand is in the workplace and how it is a psychosocial factor that can be either a positive charge or a drain.
Examine practical actions a leader can take within their span of control to mitigate job demand one action at a time.
Buy the whole series as a bundle and save 25%!
If you are interested in booking all four sessions for your leaders, we can provide you bundled pricing.
Get in touch to book all 4 sessions