What are the benefits of implementing mfIQ?
Improve Productivity & Employee Retention
Promote protective factors that reduce the risk of mental illness in your population
Discover more about mfIQ
Most organizations focus on supporting the 1 in 5 employees that seek treatment for a mental illness. What do you do about the other 80%? Click now to learn more about how mfIQ can help your whole workforce flourish.
Learn More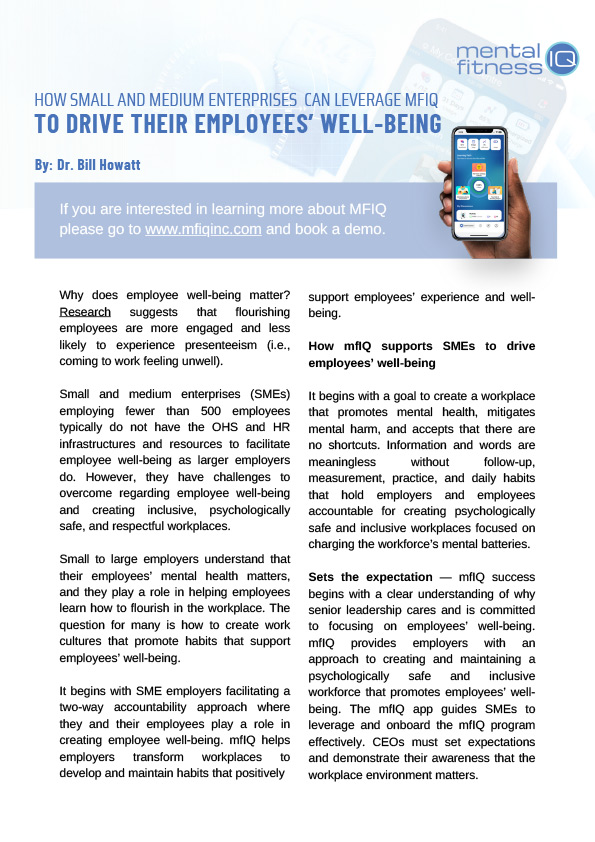 MFIQ How Small & medium enterprises can leverage MFIQ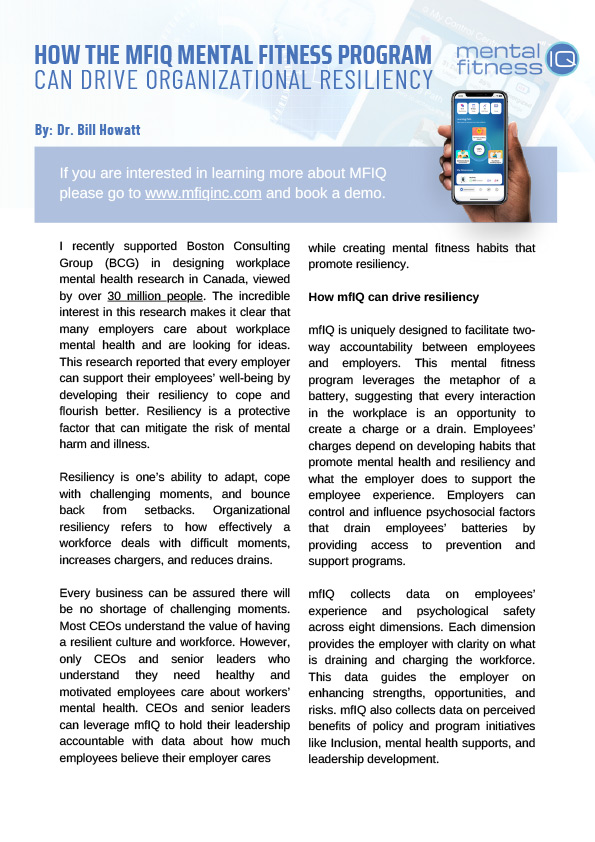 MFIQ How the mental fitness program can drive organization resilience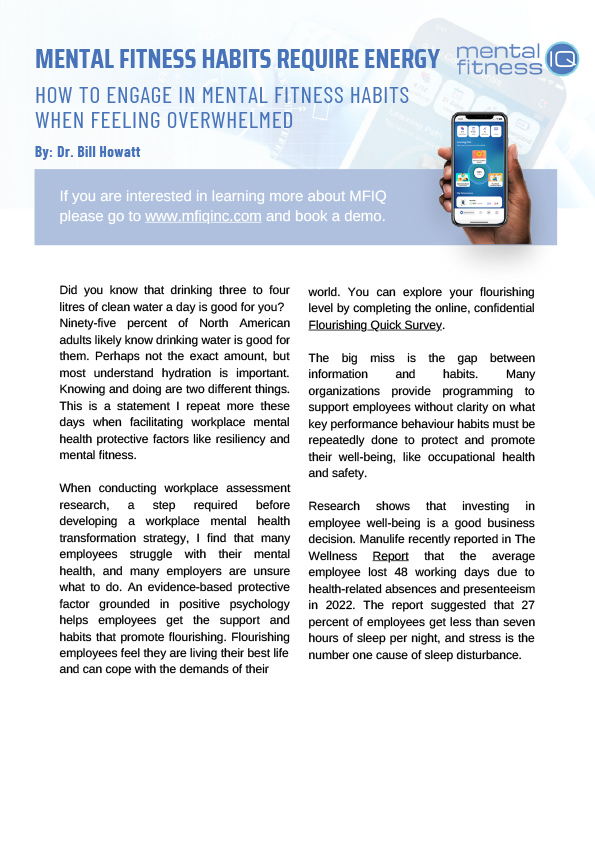 MFIQ - Mental Fitness Habits Require Energy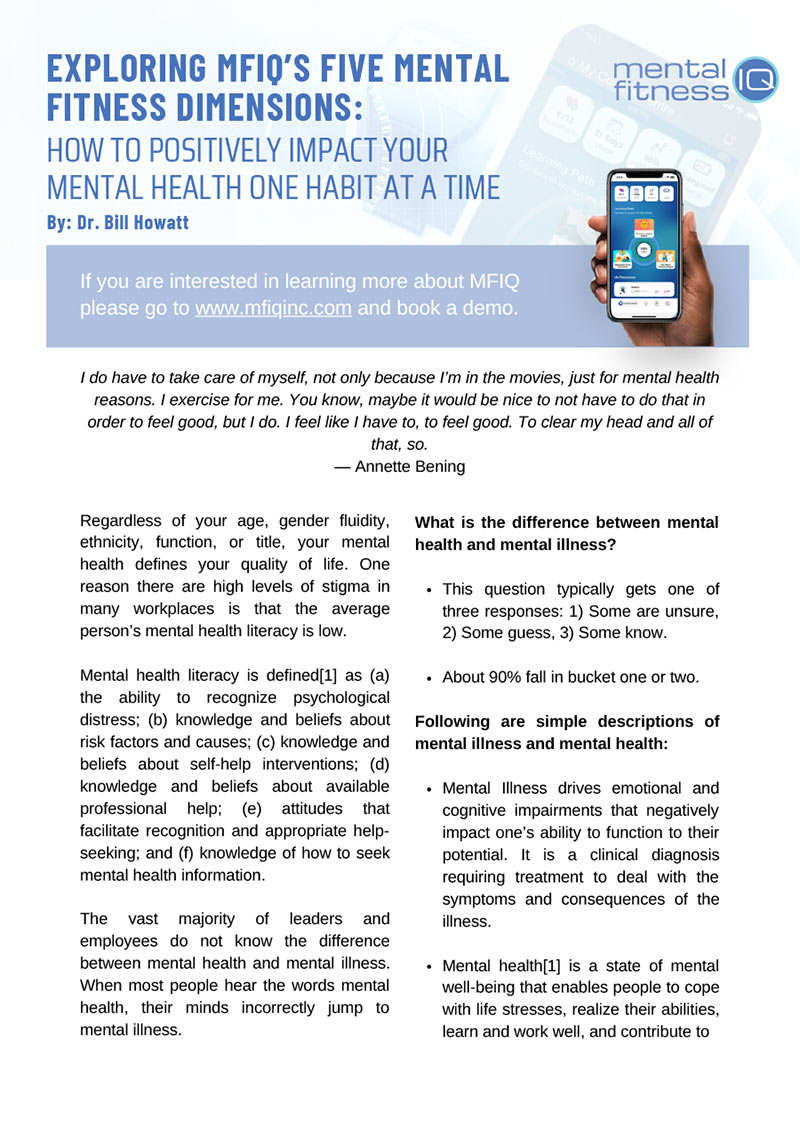 Exploring MFIQ's 5 Mental Fitness Dimensions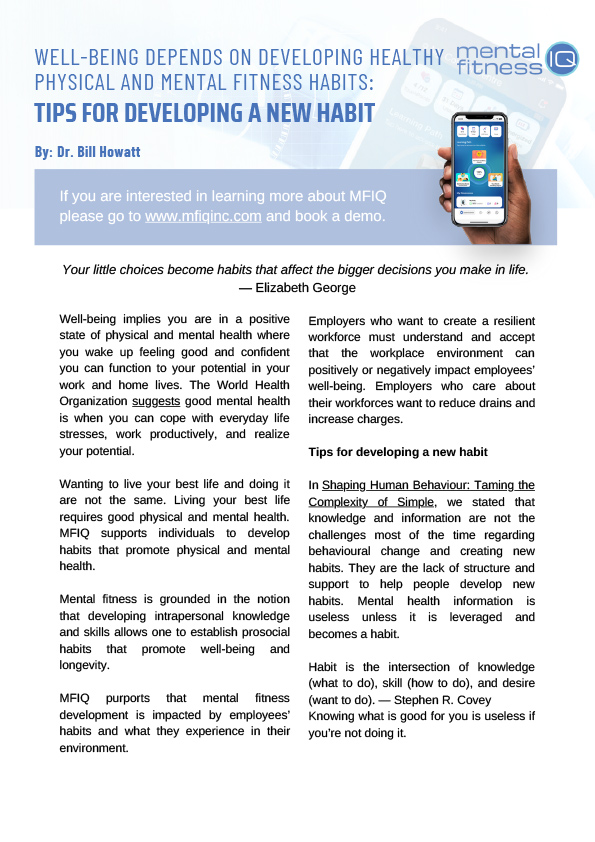 MFIQ - Tips for developing a new habit