Mental Fitness Index (MFI)
Help your employees form a mental fitness plan
Howatt HR supports organizations in assessing the current mental fitness of their employees, building of their mental fitness plan, and development of key micro-skills that can charge employee batteries.
The benefits of physical health are well known. Most know the algorithm for physical health: nutrition, physical activity, sleep, and lifestyle choices. One universal insight is that to be physically healthy requires intention.
Like physical health, 100% of employees have mental health. Any employee seeking to reduce their risk for mental illness, addictive disorders, burnout, or compassion fatigue will benefit from intentionally focusing on their mental health. But most employees simply do not have a frame of reference for what the algorithm is for mental health. Why? One core reason is a general lack of education of the difference between mental health and mental illness, and of what an employer and employee can do proactively to reduce mental health harm and promote mental health.
These mental fitness products facilitate the opportunity for employers to support their employees as they develop and improve their mental health.
*Note: Due to COVID all training is being done via webinar until it is safe to do in-person workshops.
The Mental Fitness Index (MFI) helps organizations create a safe, high-performing workplace. Going beyond "random acts of wellness," the MFI enables you to focus your prevention efforts where they can have the most significant impact. It doesn't matter if you are just getting started, or if you are moving towards implementing the CSA Psychological Health and Safety Standard; this evidence-based assessment will surface organizational insights and nudge your employees with individual, targeted real-time results. Our team of experts can help you find the right solution for you and your employees.
How the Mental Fitness Index Can Help
Designed to provide evidence-based direction, the MFI can help you take proactive steps to build a strong foundation for your mental health and wellness programs. It helps you:
Understand the current employee experience and mental health impacts.
Evaluate and measure implementations of or enhancements to programming, policies, and practices within your organization
Mitigate risk, prevent harm, target prevention
Take evidence- based action to improve mental health and wellbeing
Work as a partner with your employees, establishing two- way accountability towards optimal mental and physical wellbeing
Request Live MFI Demo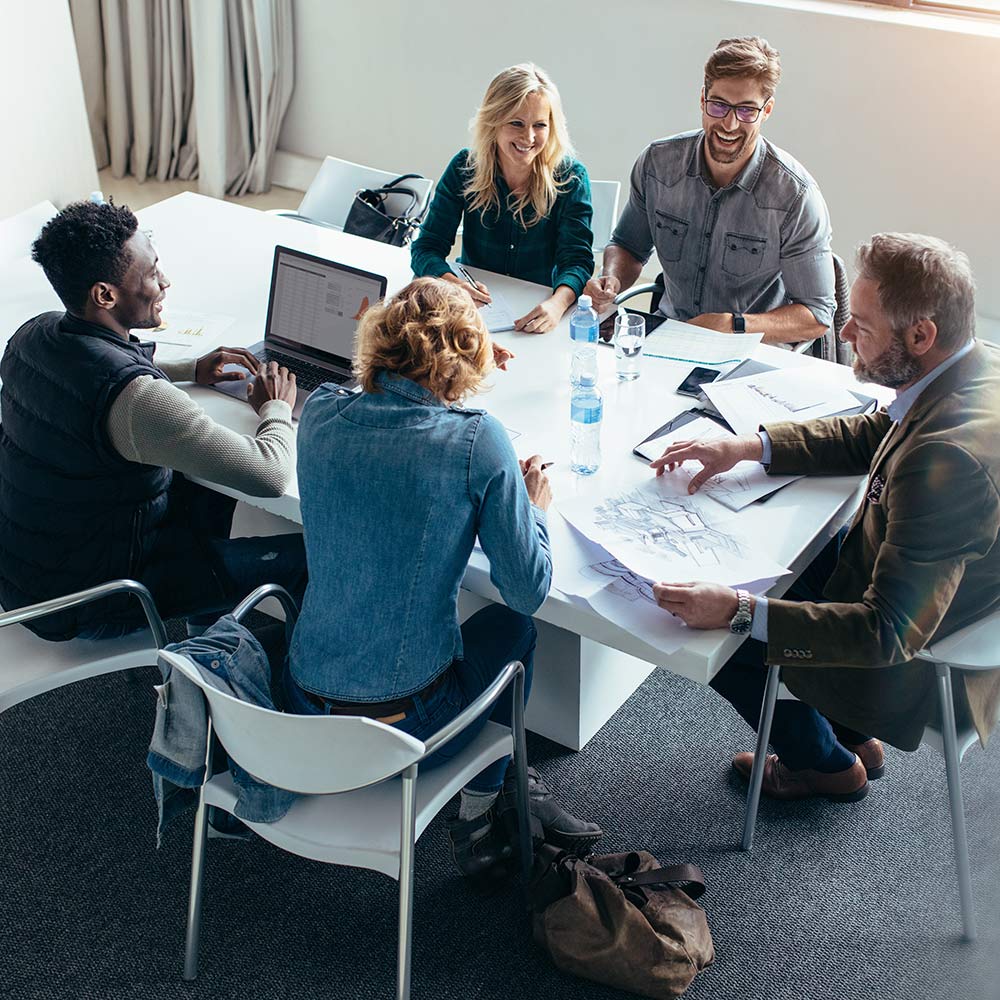 How It Works
This 20-minute assessment tool explores the employee experience, along with health and productivity in the workplace. Employees receive a confidential report in real-time which helps them gain insight and a personal baseline for their mental fitness. The MFI also provides the employer with the aggregated scores of all employees and clarifies which policies, programs and practices are fostering employee mental health.
The Howatt HR Team meets with you to understand your needs and help you tailor your assessment.
We provide communications support to launch the assessment.
Employees complete the confidential assessment and get their individual report.
Our data scientists prepare your organizational report
We share the results with you and provide recommended actions.
Our team will work with you to find the solution that best fits your organization. We offer turn-key configurations; however, we would also be happy to chat with you to hear about your experience and needs or to provide you with a demo.
Request Live MFI Demo
Psychologically Safe Workplace Award
This entry-level version of the Mental Fitness Index is a self-serve option that provides you with a report that you can use to benchmark the psychological safety of your organization. In addition, you will receive recognition for your efforts and be invited to celebrate with other awards program participants. The PSWA is delivered annually and culminating with an awards ceremony in September.
Learn More & Sign Up
Mental Fitness Index
Benchmarking
The benchmarking version of the report provides information on key psychological health and safety indicators, an assessment of employer supports and key information about productivity, workplace hazards, the employee health profile, harmful behaviours, and risk. You will receive a standard report on key findings, strengths, and opportunities.
Email for information
Mental Fitness Index
Integration
The Integration version includes all the benchmarking components and allows you to customize program and demographic questions. In addition, we will do an in- depth analysis of the findings and engage you and your leadership team in strategic conversations about the results and recommended actions.
Email for information
This version of the MFI bundles the Psychologically Safe Workplace Award version of the Mental Fitness Index with our Mental Fitness 101 Foundations Training Course. This training provides insights into the kinds of micro- decisions that can positively impact mental health. We also offer five recorded micro-skill training courses designed to help employees or leaders improve their skills.
Email for information
MFI Starter Kit Fact Sheet
Designed to help you kick off your organization's mental fitness program, the launch package includes the Mental Fitness Index – Benchmarking version and our Mental Fitness 101 training with a 30-minute additional leader session. We also offer three recorded micro-skills for leaders and five recorded micro-skills for employees. In addition, one of our experts will conduct a 60-minute live Q&A session with your staff to address specific questions.
Email for information
This year-long program is designed to take your employees and leaders on a journey of self-discovery. We will work with you to determine which version of the Mental Fitness Index will best meet your needs, provide extensive communications support to engage your employees, including nudges. The program also includes four foundational mental fitness courses, micro-skills training programs, and targeted pulse checks throughout the year.
Email for information