Moving from Transactional
to Transformational
Your organization is ready to move your mental health initiatives from transactional to transformation! You want a turnkey solution that will help your organization achieve its mental health goals. This product takes your employees and leaders on an evidence-based journey of self- discovery rooted in a joint responsibility model.
How the Mental Fitness Journey Can Help
The Mental Fitness Journey provides important foundational information and evidence-based direction to help you build a strong foundation for your mental health and wellness program. It helps you:
Understand the current employee experience and mental health impacts.
Promote a positive mental health culture in your workplace.
Mitigate risk, prevent harm, target prevention.
Provide information and resources to help workers improve their mental fitness.
Work as a partner with your employees, establishing two- way accountability towards optimal mental and physical wellbeing.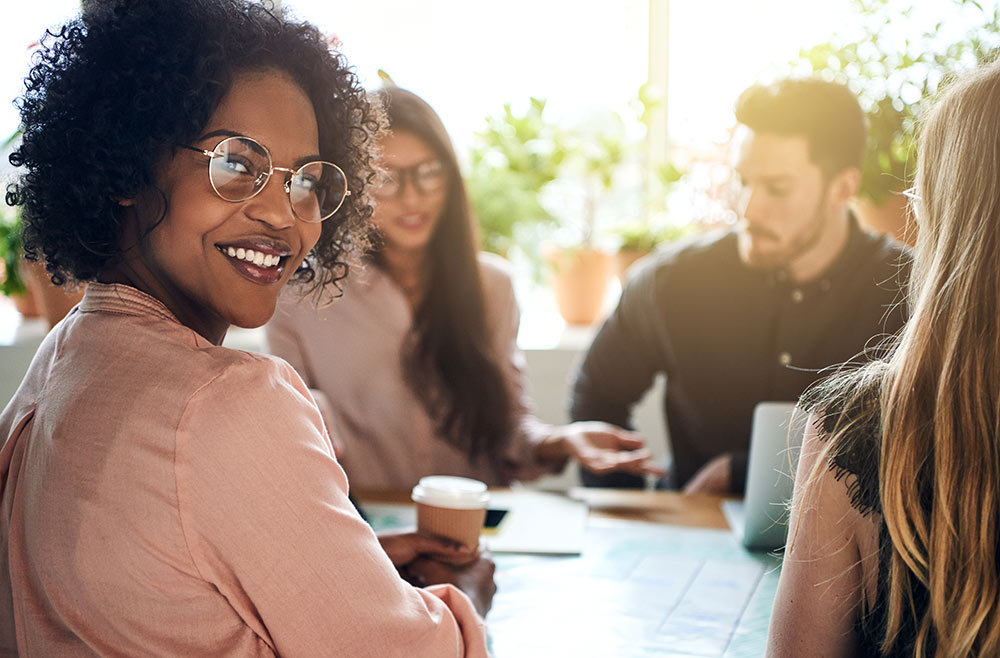 How It Works
This turnkey solution offers a complete package including project management and communications support, an evidence-based assessment, various training modules, individual and organizational reports, and pulse checks. Our Integration version also includes behavioural nudges to keep everyone actively engaged throughout the year-long journey.
A confidential access link to the MFI assessment tool is distributed to your employees.
Employees complete the confidential assessment and get their individual report.
Our data scientists prepare your organizational report and share with your leadership team.
Employees and leaders attend a Mental Fitness 101 Foundations Training Course.
Employees and leaders receive access to relevant micro-skills digital training courses.
What's Included:
This 12-month transformational program includes:
Project Management and Communications Support
Mental Fitness Index Assessment
5 Mental Fitness Foundations Training Courses
Live micro-skill training courses designed to help employees and leaders improve their mental health and wellness coping and resilience skills
Behavioural nudges to keep your employees and leaders engaged (integration only)
Pulse Checks to monitor mental fitness
| COMPONENT | BENCHMARKING | INTEGRATION |
| --- | --- | --- |
| Orientation, Onboarding and Planning | 6 Hour(s) | 11 Hour(s) |
| Communication Templates | ✓ | ✓ |
| Customized Program Questions | NA | ✓ |
| Customized Demographic Questions | NA | ✓ |
| Custom URL | ✓ | ✓ |
| REPORTED RESULTS | | |
| Real-Time Individual Report | ✓ | ✓ |
| Demographic Breakdown | ✓ | ✓ |
| PHS Indicator Score | ✓ | ✓ |
| Battery Charge/Drain Levels | ✓ | ✓ |
| Mental Fitness Score/Pillar Scores (strengths, opportunities, and group comparisons) | ✓ | ✓ |
| Employee Experience Score/Factor 5 Scores (strengths, opportunities, group comparisons) | ✓ | ✓ |
| PHS Direct Leader competencies | ✓ | ✓ |
| Mental Health Stigma and Comfort | ✓ | ✓ |
| Trust in/Trust from Leadership | ✓ | ✓ |
| Program/Policy Participation and Impact | Standard | Full |
| Productivity Profile | ✓ | ✓ |
| Psychosocial Hazard Profile | ✓ | ✓ |
| Health Profile | ✓ | ✓ |
| Harmful Behaviours Profile | Standard | Full |
| PHS/OHS Risk Profile | Standard | Full |
| Advanced Analysis | NA | ✓ |
| KEY FINDINGS & RECOMMENDATIONS | | |
| Highlighted Strengths and Opportunities | ✓ | ✓ |
| Key Findings from Results | ✓ | ✓ |
| Integration of Profiles | NA | ✓ |
| Strategic Recommendations | NA | ✓ |
| Preliminary Scorecard | NA | ✓ |
| RESULTS PRESENTATION | | |
| HR Summary | 1 Hour | 2 Hours |
| SLT Presentation | NA | 1.5 Hours |
| Technical Report | NA | ✓ |
| INCLUDED BUNDLES | | |
| 5 Mental Fitness Foundations Modules | ✓ | ✓ |
| Micro-skills training for Leaders/Employees | 9 | 15 |
| MFI Pulse Checks | ✓ | ✓ |
| Behavioural Nudges | NA | ✓ |