Welcome to Dr. Bill's Memos, personal reflections on topics I have thought about and explored.
I share insights through these memos on the things I have thought about to facilitate my mental fitness. A critical factor for mental health is developing knowledge and skills to manage one's emotional well-being effectively.
Living with a mental illness like ADHD can be both a gift and a curse. It's a disability where the impairment is in executive functioning, and it increases the risk that a person will spend more time experiencing unpleasant, negative emotions than the general population. This can negatively impact their mental outlook and feeling of emotional well-being. ADHD and my learning disability (i.e., auditory and visual dyslexia) have created ample amounts of unpleasant emotions. Add a bit of anxiety to the mix and it can be challenging to get through a day without supports, structure, and healthy lifestyle choices that provide the required energy.
ADHD has been my biggest gift and burden. It has enabled me to hyper-focus on things that matter to me, which can explain why I have accomplished many things professionally and academically. It has also resulted in plenty of interpersonal disruptions. This first chapter begins with sharing an interpersonal breakdown experience that got me focusing on mental health in the dead of winter during a COVID lockdown in Ottawa.
My goal for writing these memos is to share my experiences and insights to help others struggling with mental illness gain some hope and find the courage and compassion from within to pause, reflect, and act on what's in their control and, if necessary, get support.
I'm grateful for feeling comfortable being vulnerable and transparent without fear of stigma. I pray that more people can get to where I am and feel confident to self advocate and figure out the journey to obtain and maintain good mental health.
All the best – Dr. Bill Howatt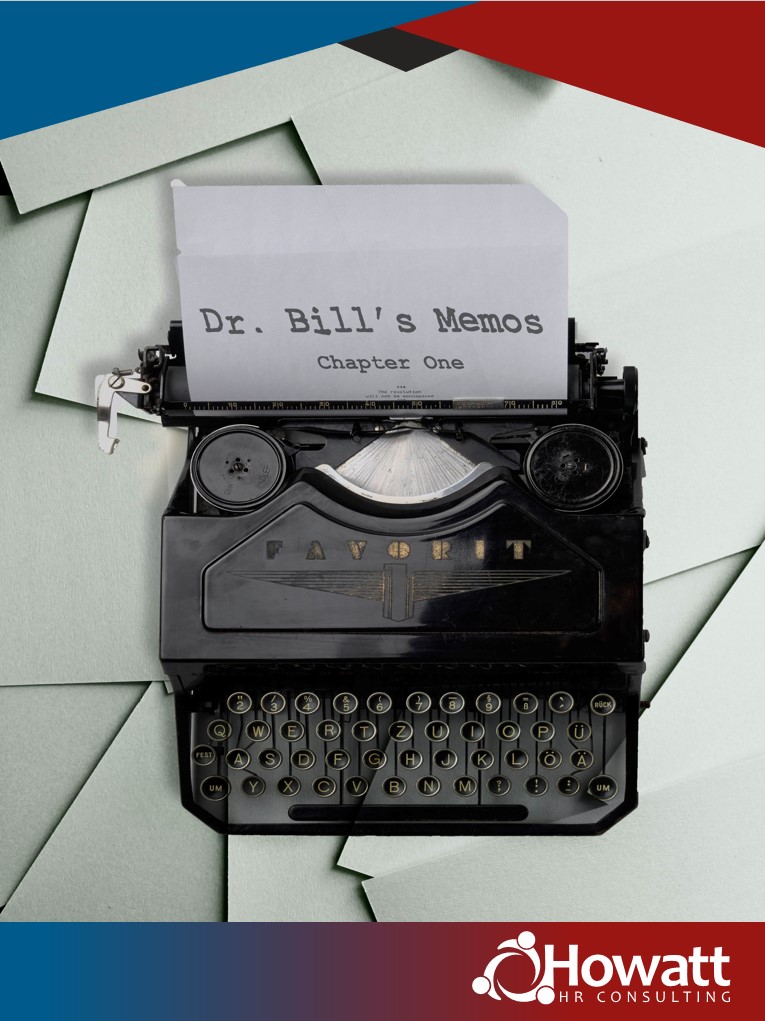 Dr. Bill Memos - Chapter 1